Extracorporeal Magnetotransduction Therapy (EMTT)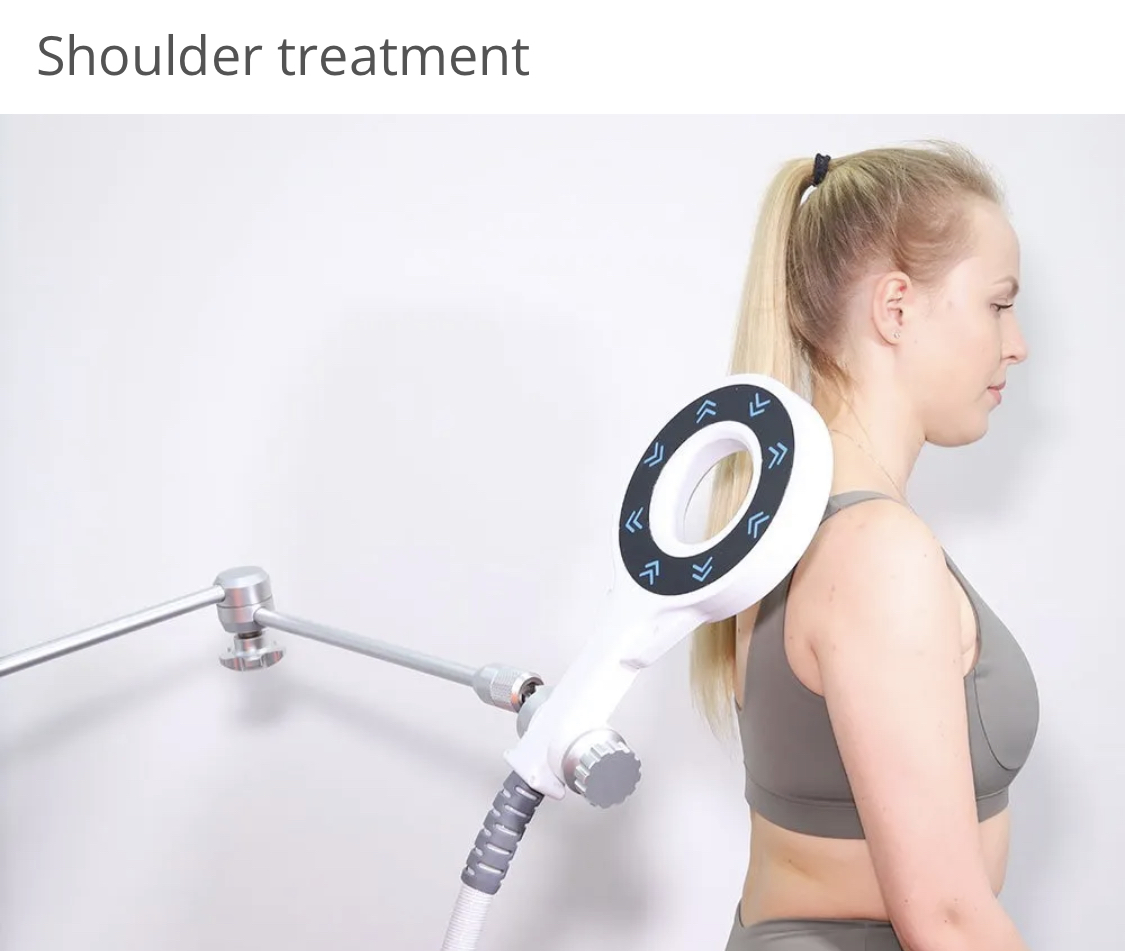 What IS EMTT?
EMTT is a non-invasive, evidence-based procedure developed over the past several years for the non-pharmacological treatment of degenerative joint disorders, acute and chronic pain, and sports injuries. EMTT uses high-energy electromagnetic fields to stimulate cellular neogenesis and treat pain in the targeted tissues.
HOW DOES EMTT WORK?
EMTT works by transmitting high energy electromagnetic pulses to targeted tissues at extremely high oscillating frequencies ranging from 100–300 kHz. EMTT. These waves can penetrate deep tissues as far as 18 cm beneath the skin's surface, to target difficult-to-reach tendons, muscles, bones, and nervous tissues. The ability of the human body to heal itself is beyond what we know. With the use of magnetic fields, we are able to potentiate this natural healing abilities. At the right settings EMTT synchronizes with the body's magnetic fields, causing a disturbance that triggers a regenerative response.
EMTT is delivered through a free standing or handheld applicator placed a few centimeters away from the body. Patients stay fully dressed but should have metallic jewelry removed. It can be used over metallic prosthetic joints but should be avoided where there are pacemakers or medication pumps and prosthetic metallic valves.
WHAT CONDITIONS DOES EMTT TREAT? EMTT can be used to treat a wide range of musculoskeletal conditions including:
• Degenerative Joint Disorders like osteoarthritis, herniated discs, and spinal spondylarthrosis.
• Chronic and Acute Pain such as neck, back, heels and nerve roots.
• Overuse sports and work-related injuries
• Bone fractures
• Post-surgery treatment to speed up healing.
HOW MANY SESSIONS DO I NEED?
The number of sessions needed depend on the severity of the condition. Typically, anywhere from 4-10 sessions. Sessions take approximately 5-20 minutes. Treatments can be done 1-2 times per week with up to 10 sessions in a 5-week period. Most patients report significant improvement in their symptoms after just a few sessions.
EMTT can be combined with Shockwave therapy for a synergistic effect.
IS EMTT PAINFUL?
EMTT does not require any anesthesia. There may be some increase in bone ache with numbness during the treatment session but generally it is a comfortable procedure.
IS THERE ANY DOWNTIME AFTER EMTT?
There is no downtime. Patients are free to return to normal activity shortly following the procedure.
HOW MUCH DOES EMTT COST?
EMTT is not typically covered by most insurance policies. EMTT is relatively affordable. Patients will receive more savings when they purchase a treatment package.
Call us at 720-818-0533 for a free consultation and pricing.